1 week, 2 days ago
Un peu trop tendance à remplacer un pneu crevé alors qu'il pourrait être réparable. J'ai 3 voitures et j'étais client Best Drive La Ciotat. Lors de ma dernière crevaison j'ai roulé une trentaine de mètres pour m'arrêter et mettre la roue de secours. J'ai porter ma roue crevée chez Best Drive et là on m'a dit qu'il n'était pas réparable parce que j'avais trop longtemps roulé crevé. Le pneu avait 7000 km.
Read 1 week, 2 days ago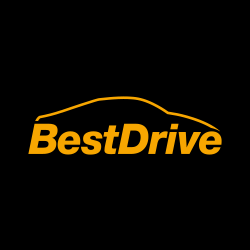 Responded in 1 day, 17 hours
Response from director :
Bonjour M.Philippe je prend note de votre remarque mais si le technicien estime que le pneu et non réparable pour cause du roulage a plat nous prennons
aucun de risque pour la securité de nos client
Toute l'équipe de BESTDRIVE La Ciotat vous souhaite une bonne journée
Cordialement
Christophe .L
Did the director adequately accept the suggestion?