The 01/11/2019
Suite au débit malgre ma.cb arrachée sans ticket par lhotesse , le directeur m'a rembourser des 32.05 ce matin, sans difficultés nous avons regler cette incident.

Il y avait eu 3 tickets abandon a 32.05 euros
Et paiement 12.05 cb avec tickets et 20 euros especes sans ticket. Et en plus la 1ere fois cb attachée par lhotesse et pas de ticket et le.debit fait quand même.

Le directeur Mr Lassana, tres professionnel jetais furieuse suite a cet incident, mais grâce a son tact tout est réglé.

Jai donc atteste par mail avoir reçu le remboursement en especes avec la capture d'écran de mon compte justifiant du debit de la.cb attachée.

Mme surena
Read 1 month, 1 week ago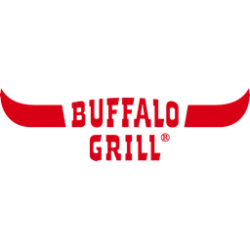 Responded in 2 weeks, 2 days
Response from director :
Bonjour,
Je vous remercie sincèrement d'avoir pris le temps de nous écrire.
Tout d'abord, je tiens à vous présenter toutes mes excuses au nom de l'équipe pour cette gêne occasionnée.
J'espère sincèrement que ce désagrément n'entachera pas votre confiance en notre restaurant.
A bientôt chez Buffalo,
L'équipe du Buffalo de CHILLY MAZARIN
Did the director adequately react to the problem?