5 days, 2 hours ago
Au moins un petit chiffon de nettoyage pour la deuxième paire de lunettes ce serait bien.... et un étui de protection encore mieux! Ce n'est vraiment pas grand chose, mais tellement important quand on veut prendre soin de son équipement....Vraiment dommage , surtout que tout le reste du service est tellement bien.
Read 5 days, 2 hours ago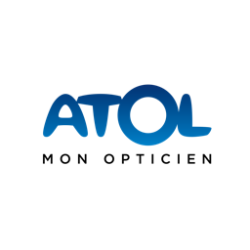 Responded in 16 hours, 17 minutes
Response from director :
Bonjour Madame,
Merci de votre retour
Pour le petit chiffon de nettoyage, c'est un oubli , vous nous en excuserez!
En ce qui concerne l'etui, il est vrai que pour les deuxième paire c'est un étui souple. N'héistez pas à venir nous voir pour que l'on rectifie l'oubli du chiffon, et que l'on voit ce que l'on peut faire pour votre étui.
Ce sera un plaisir de vous revoir en magasin

THyphaine, responsable de magasin
Did the director adequately accept the suggestion?